Artist Statement

"Dao begets One,
One begets Two, Two begets Three,
Three begets all things.
All things carry the females and embrace the male.
And by breathing together,
they live in harmony…"

From temple to school, from school to living quarter, from quarter to knowledge and creative hub, this is a place for people to connect and learn the universe.

People starts connecting the sky in an religious venue, talking to the god and making wishes. And then knowledge drives people to explore more the universe, we starts connecting the sky in school – This is a venue of connecting sky, and how we co-related with the universe.

Borrowing the architectural form of Shing Wong temple and Central School: Open ended , with a gate and rounded form, "Heliocentric" is a lighting sculpture represents the movement of universe. It dialogues to its history (from temple to school to creative hub) and its functionality (welcoming people connect and learn the universe)

With the lighting arrangement, kinetic movement of the light, and the performer , it shows the relationship between universe, knowledge and human.
And the connecting spotlight/laser of the installation and the building connect all elements together, sewing a beauty by light and shadow, experience a moment of connection between.

The form of three rounded-shape is also the progress from Dao to Geocentric/Heliocentric and to twist solar system: from flat self-centre concept , to a rotating and circulating universe solar system , and to twisted solar system.



藝術家論述

「道生一,
一生二,
二生三,
三生萬物。
萬物負陰而抱陽,
沖氣以為和。」
通過宗教的場所,與神對話及許願,人們嘗試接觸宇宙;
知識促使人類探索更多,學校成為了另一個接觸及認識宇宙的平台;
這是一個連結天空、通向宇宙的場地。

城隍廟和中央書院都有著共同的建築特點:開放式設計。通過與其圍型和大門的形態,《日心說》是一座表現宇宙運動和人與其關係的燈光裝置。作品和場所的歷史及其功能對話,相互連結。燈光的編排,機械的運作及表演者的動態,展示宇宙、知識和人的緊密關係。

而三個圓環形的結構也是呈形由道開始,至地心說/日心說及渦流太陽系的概念:由自我中心以人為主的平面、到自轉公轉的宇宙天文觀、至由創意啟發出逐步推論渦流宇宙。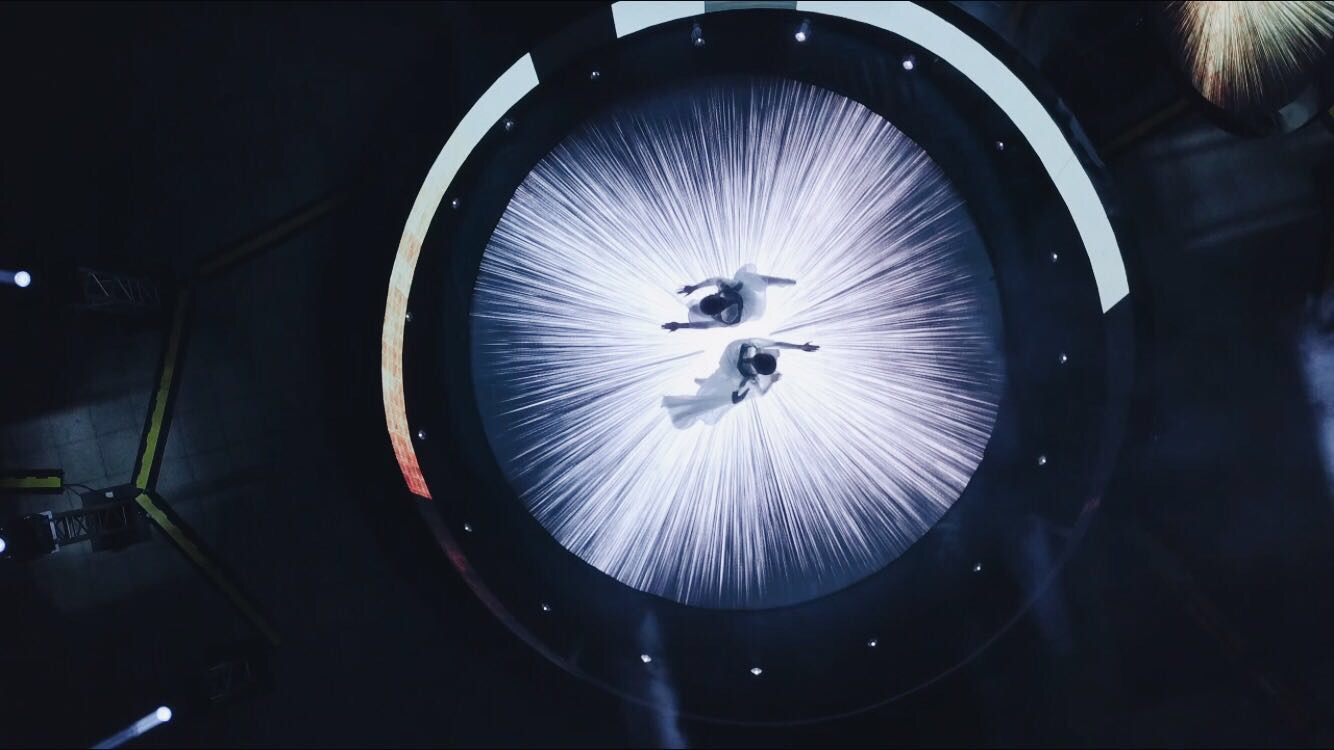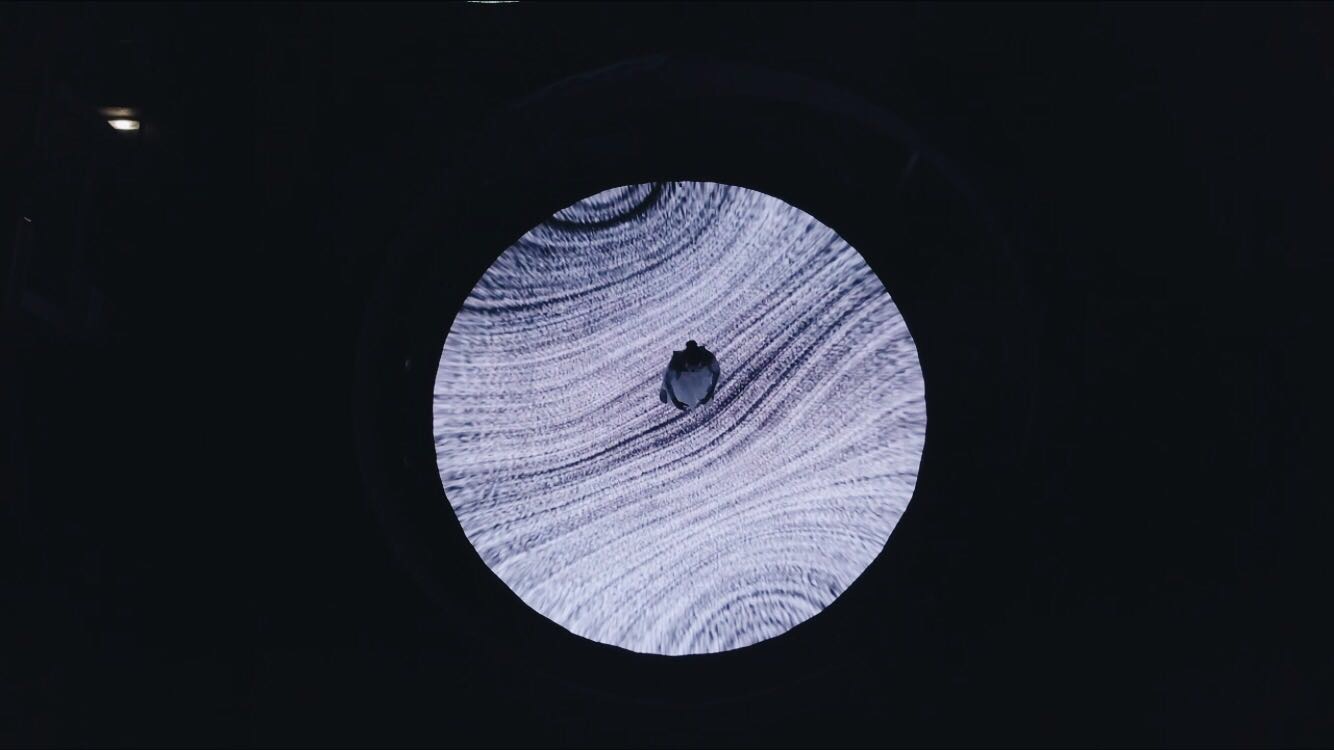 Artist
Keith Lam

Music
Lim Giong,DJ Point
Blaire Ko

Motion Graphics (Programming)
Seth Hon@Dimension Plus

Motion Graphics and Visual Post Production
Marco Chan @3JBK
Ben Wan@3JBK

Choreography
Shuhui Xu
Jasmin Wong

Lighting Design
Jose Ho

Custom Design
Kim Lam

Technical Director
Hippo Yim

Director of Photography
Miss Bean

Cameraman & Drone Camera
Daniel Teo

Second Unit Cameraman
Kira Fung

Camera Assistant
Lau Sing

Hair Styling and Make-up
ChiChi Li

Key Visual (Graphic)
Jerry Luk / innoise

Key Visual (Graphic) Chinese Calligraphy
Tsang Waiyi

Stage Manager
Kit Yip

Structure Construction, Lighting, LED Screen, Mechanics Execution
Vision Tech (H.K.) Ltd

Project Manger
Karl Ma

Venue
PMQ

Festival
Lumieres Hong Kong


藝術家
林欣傑

音樂
林強,許志遠 (志樂制樂)
柯智豪

動態視覺 (編程)
韓家俊,Dimension Plus

動態視覺 及 視覺後期製作
Marco Chan @3JBK
Ben Wan@3JBK

編舞 及 演出
徐淑慧
黃寶蕾

燈光設計
何世亨

服裝設計
林謙

技術總監
河馬

攝影導演
羅豆

攝影及航拍
Daniel Teo

第二攝影
Kira Fung

攝影助理
Lau Sing

髮型及化粧
ChiChi Li

主視覺 (平面)
Jerry Luk / innoise

主視覺 (平面) 中文書法
曾慧怡

舞台經理
葉潔

結構製作及搭建,燈光、屏幕、機械執行製作
Vision Tech (H.K.) Ltd

項目經理
馬杰

場地
PMQ 元創方

藝術節
Lumieres Hong Kong 光· 影· 香港夜