Landscape
of Cloud (2021 Edition)
雲圖境像 (2021 版本)


(2021)

Artist Statement

The landscape of cloud is constructed by real life. It is a reflection of real world. We upload all kinds of matters in any kind of circumstance to the cloud which located miles away – we somehow project our inner status to the virtual, co-create the form of cloud together which reflects to real world, virtualise the real, make virtual a real, construct the new nation of virtual reality: a world of mixed-virtual-reality.

There is nine clouds in the installation, and the ninth cloud is defined as the highest and the most far away cloud in "International Cloud Atlas" at 1896, just like the cloud of internet which is far away from us with high speed in operation, but closes to our life at the same time, mixes and connects with two different worlds, projects and reflects the matters of real world.

The work involves audience participation through social media engagement, provoke audience from all walks of life to interact and navigate between online and offline, play along the borders between virtualiity & reality. Look at the cloud, and think of where you actually are, is there really an incision between?

*In this edition, the latest or random in the most 12 latest (if no new post for a certain period of time) Instagram post who claimed him/herself at Hong Kong Museum of Arts (Location added) will be picked, and the colour of selected 9 points on the photo will be "uploaded" to the cloud .





藝術家論述

雲端的風景建構自現實的生活,是現實世界的反射,我們把生活各種上載到雲端, 通過上載分享去萬里之外的虛擬領域,投射自己的某刻某種狀態;因此而集體改變虛擬雲端的現狀,雲端的變化又反射到真實世界, 把現實虛擬化、虛擬現實化, 建立出虛擬實體的新國度- 我們就正正活在這個虛實不分的世界之下。這個作品中有九朵雲, 第九朵雲 (the ninth cloud) 在 1896年的 International Cloud Atlas 中的定義是飛得最高和最遠, 像我們的虛擬網絡一樣高速運作中, 好像在離我們很遠的雲端, 卻和現實混合與連結,反映及反射現實世界的種種。



作品糅合即時數位互動元素,透過社交媒體的參與,讓觀者介入虛實之間,抬頭看雲而誰不在雲中?虛實之間無界無限,誰又能確切割捨分離?


*在這個版本中,最新或在12個最新的 (如一段時間沒有最新的) 自稱在香港藝術館 (地點標籤) 的 Instagram 貼文將會被選取,照片中的九個預設點的顏色會被 "上載" 到雲。






Team

Artist:
Keith Lam

Producer:
Joel Kwong

Creative Coding, Electronic Engineering, Production:
Seth Hon, Keith Lam

Interface Design:
Seth Hon

Production Manager:
Carmen Cheng

Production Team:
Dimension Plus
Sky Region Production






團隊

藝術家:
林欣傑

監製:
鄺佳玲

創意編程,電子工程,製作:
韓家俊,林欣傑

介面設計:
韓家俊

製作經理:
Carmen Cheng

製作團隊:
Dimension Plus
Sky Region Production




Commissioned by
Hong Kong Museum of Art

"NOT a fashion store!"
2021.03.19 – 2022.01.05
The Wing, G/F and 1/F
Hong Kong Museum of Art



香港藝術館
委託創作

"不是時裝店!"
2021.03.19 – 2022.01.05
地下及1樓 別館
香港藝術館



*Some Photos and Videos supplied by the Hong Kong Museum of Art
*部份照片及影片由香港藝術館提供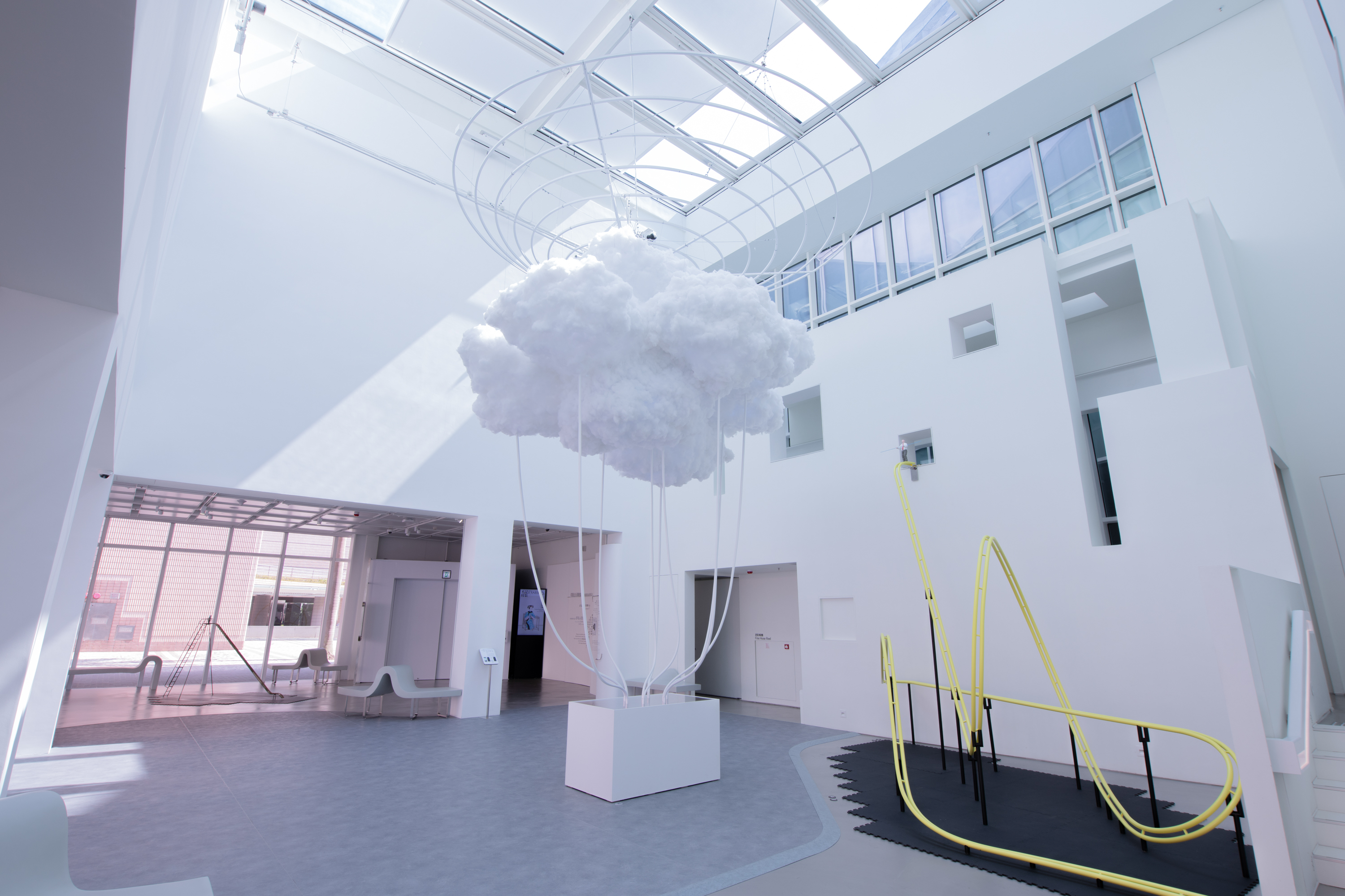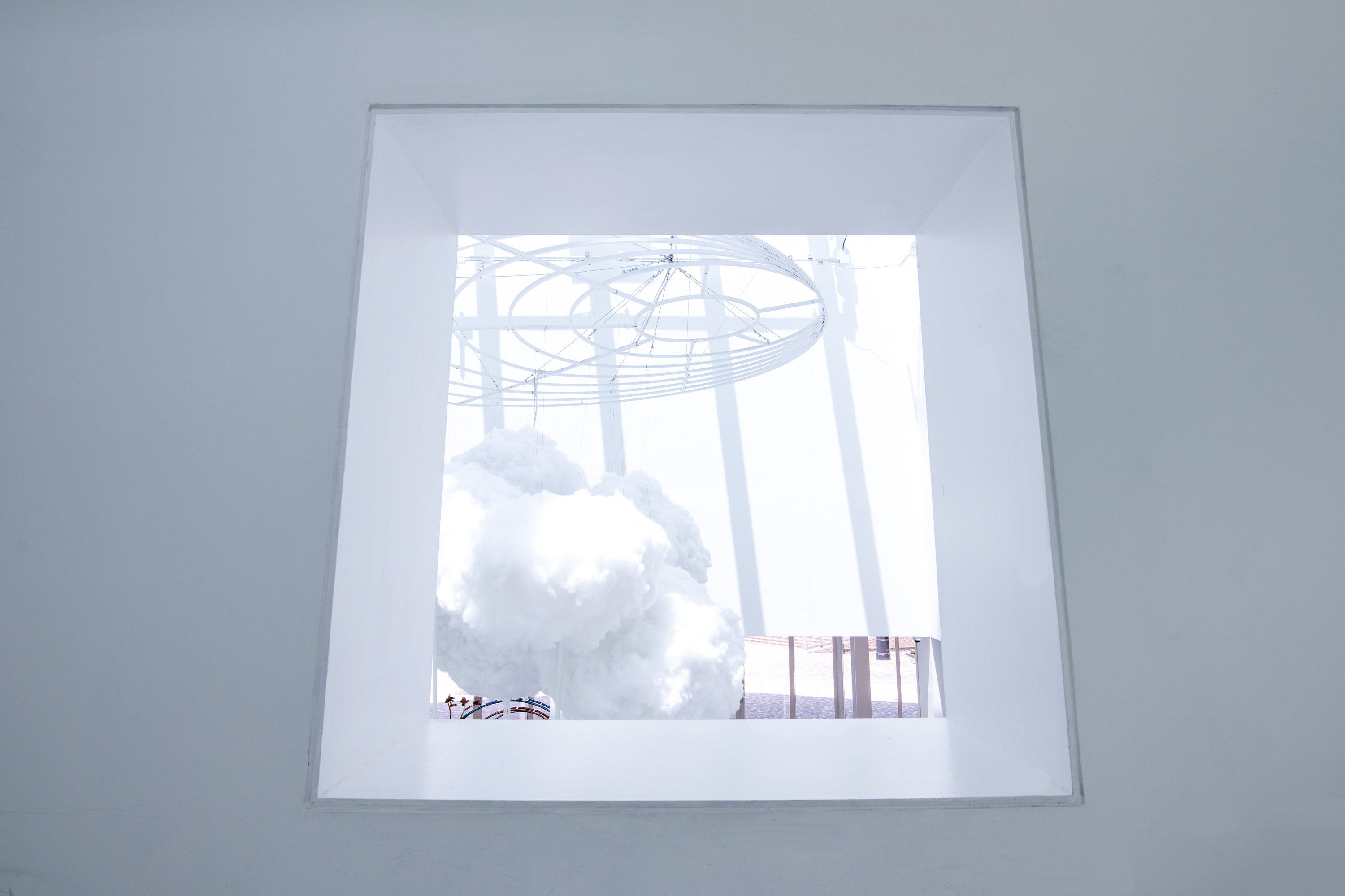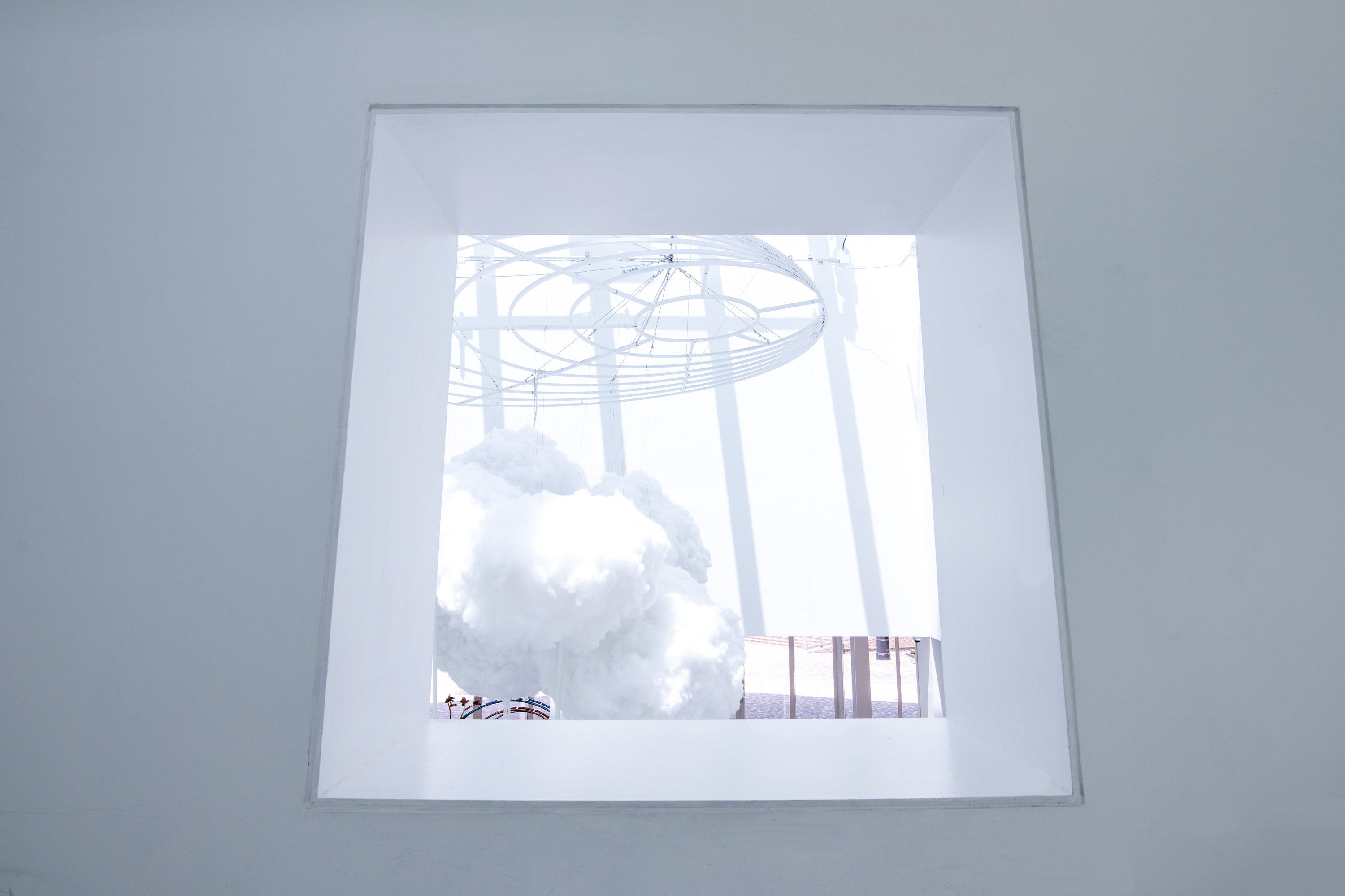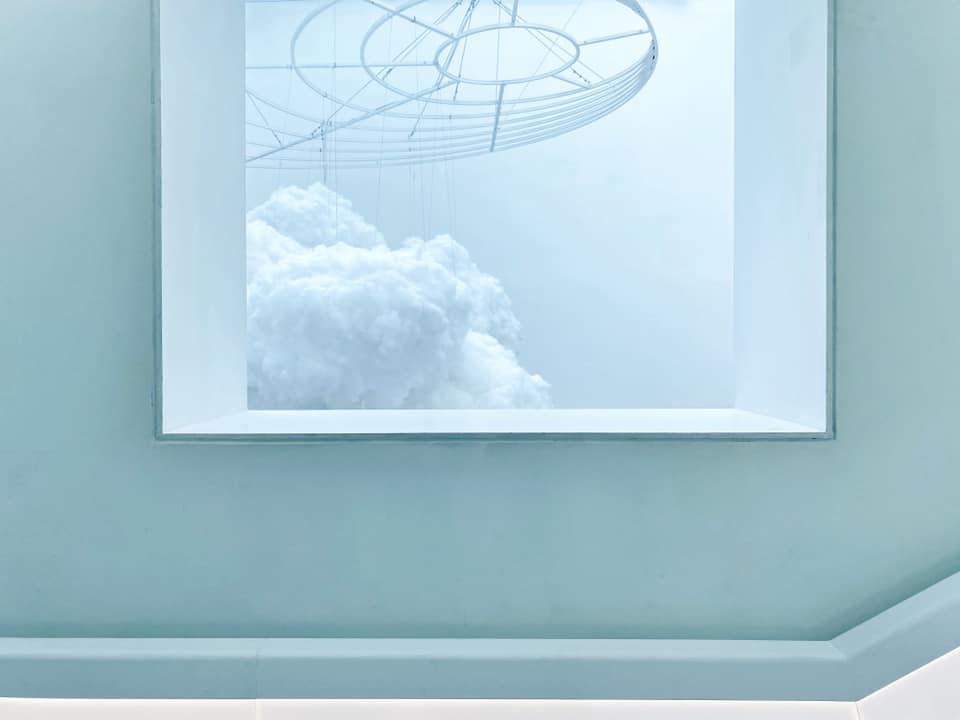 Time-lapse Documentary
縮時紀錄片
Making of: Time-lapse Video
製作花絮:縮時影片