One Day
Social
Sculpture

(2013)

.
Artist Statement

The idea of "Social Sculpture" comes from Joseph Beuys' most famous quote, "Everyone is an artist", and is based around the notion of creating sculptures out of society, in the process serving to reshape and remake our universe.

This universe that "everyone" is "reshaping" or "remaking" has moved, or been extended, from the physical to the virtual; through the internet, and, specifically, through our contributions to social networks, the virtual world is constantly changing. The online version we are all creating together is thus in some ways a fake world, but at the same time it comes from the feedback and actions of the real world.

"One Day Social Sculpture" extend the idea of "Social Sculpture" through an exploration of the notion that, through the internet, we are all artists. As a composite of the real and virtual worlds, it takes the daily contributions made by people to social networks, and then sculpts and shapes them into physical forms. The result is a series of "social sculptures" that blur the line between virtual and real world society.


.
藝術家論述

當約瑟夫.波依斯由他的"社會雕塑"而提出"人人都是藝術家"這個概念,每一位藝術家/人都在分秒地通過不同的方式重塑或重造他們身處的社會,這個被塑造的社會由現實的世界伸延或移轉到虛擬的世界:互聯網。

在互聯網的世界,或許更直接的說,社交網絡,我們每秒都在共同塑造或創造這個虛擬的社區。這個我們共同創造的網上宇宙是全然的虛擬,但同一時間,這些都是來自非虛擬的現實反應及行為。

"One Day Social Sculpture" 伸延"社會雕塑" 的概念﹣"在互聯網上,人人都是藝術家"。通過擷取來自社交網絡中各人的"行為貢獻",把現實和虛擬世界合成,每天塑造出一件真實的雕塑。這個雕塑是由互聯網這個延伸至社會雕塑概念的成果,把虛擬和現實社會的關係模糊掉。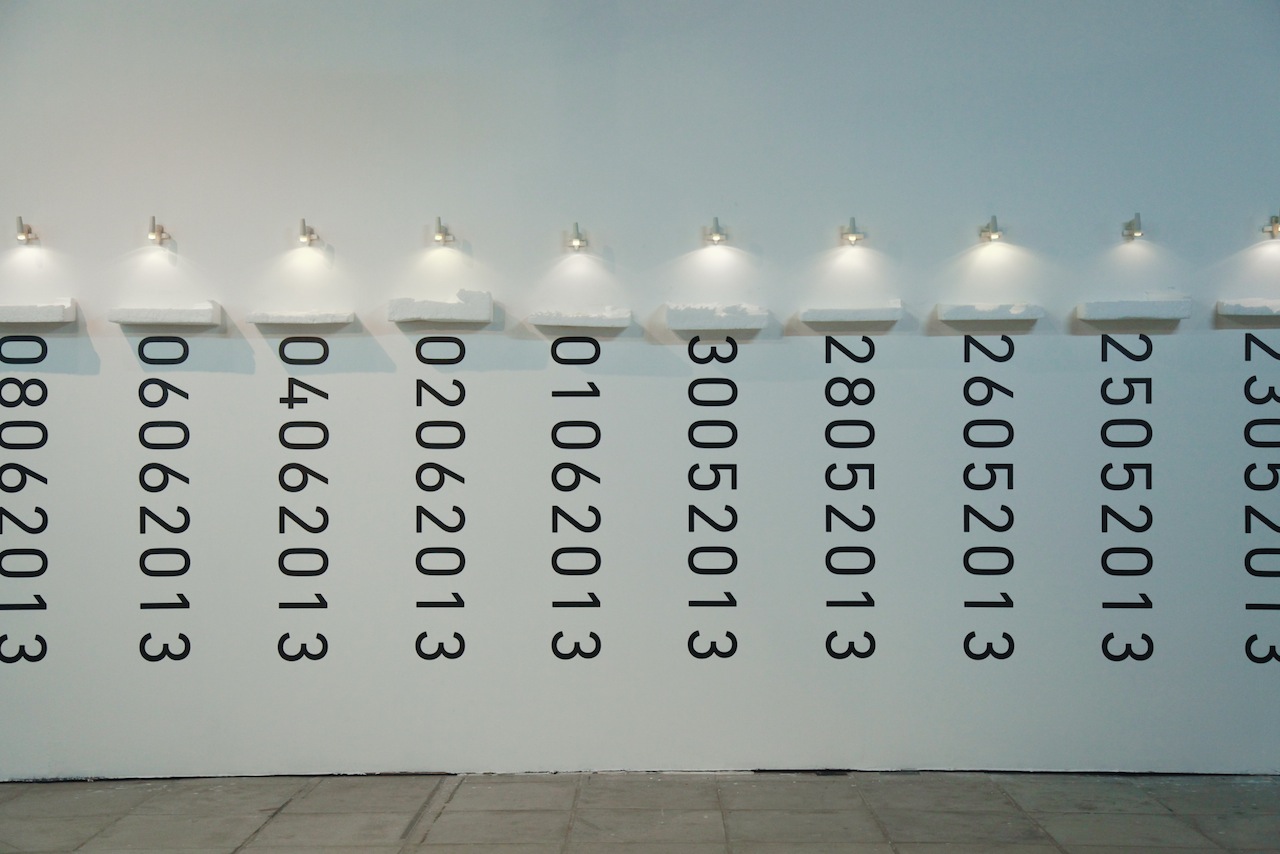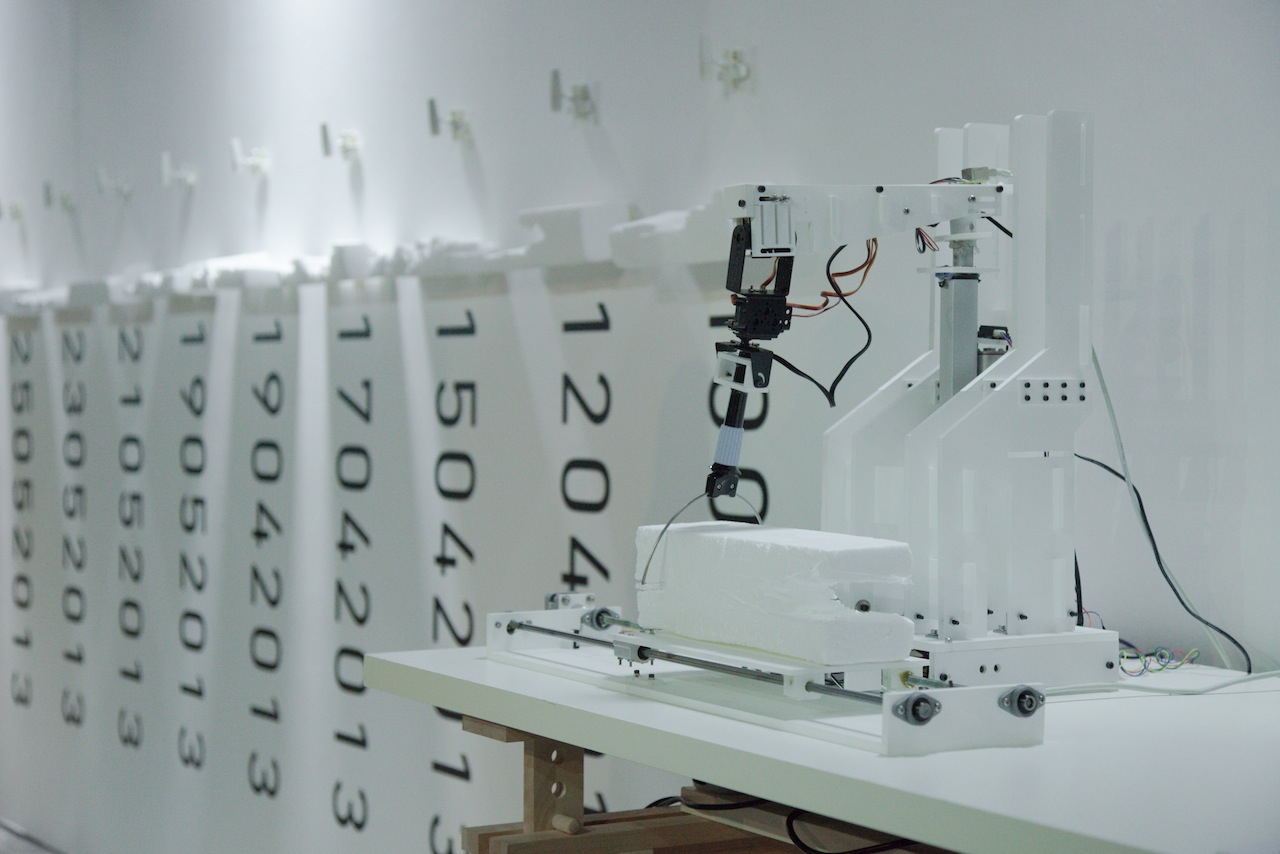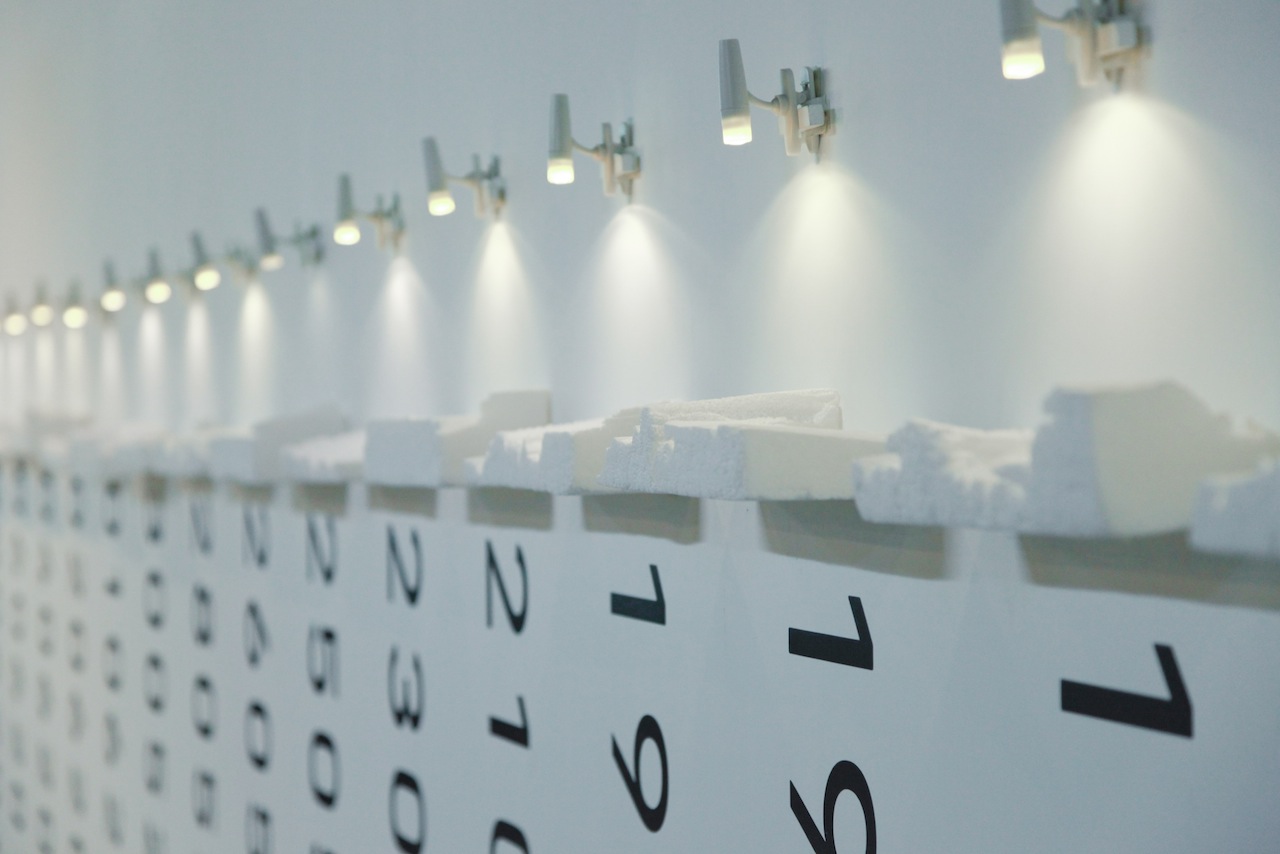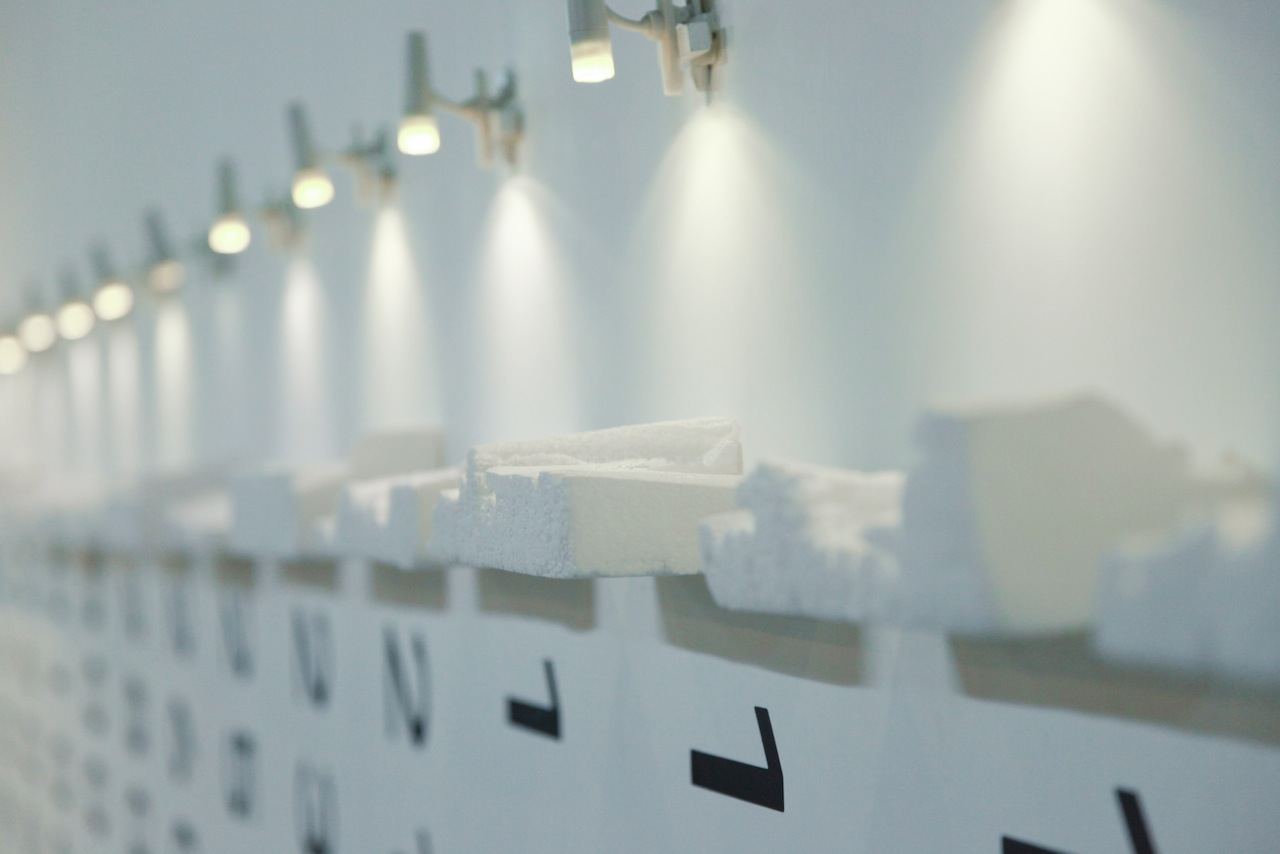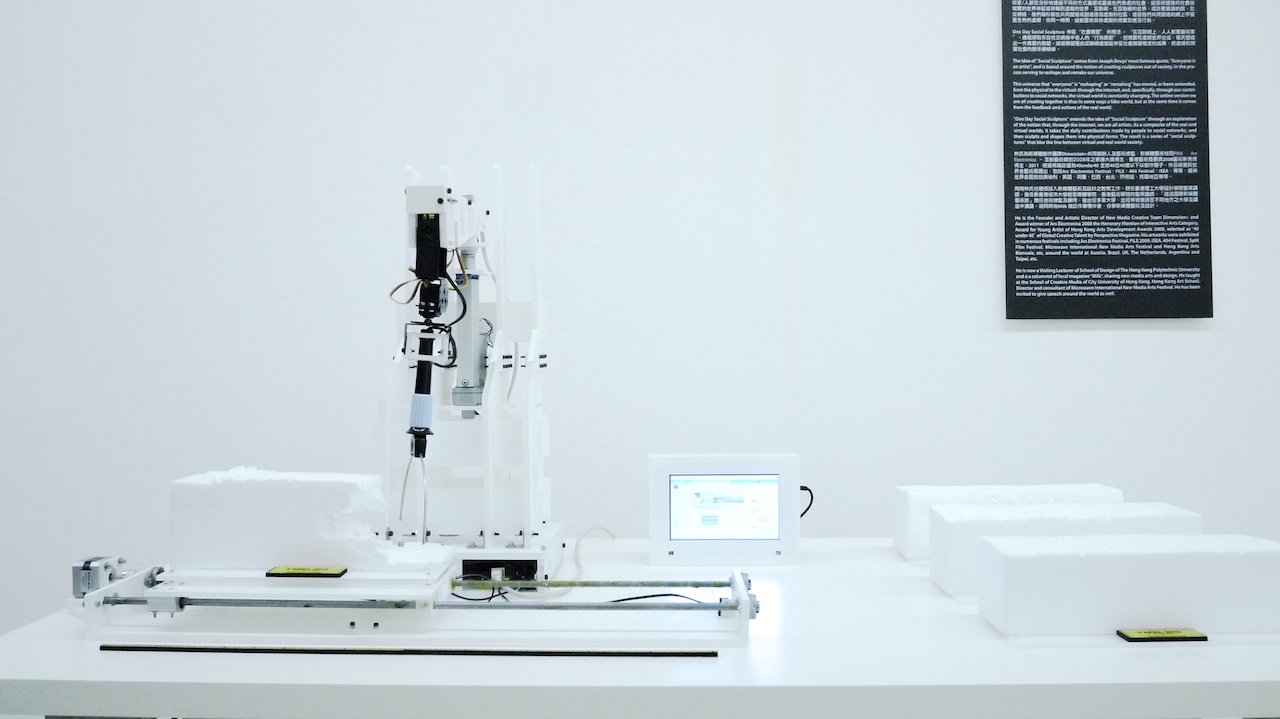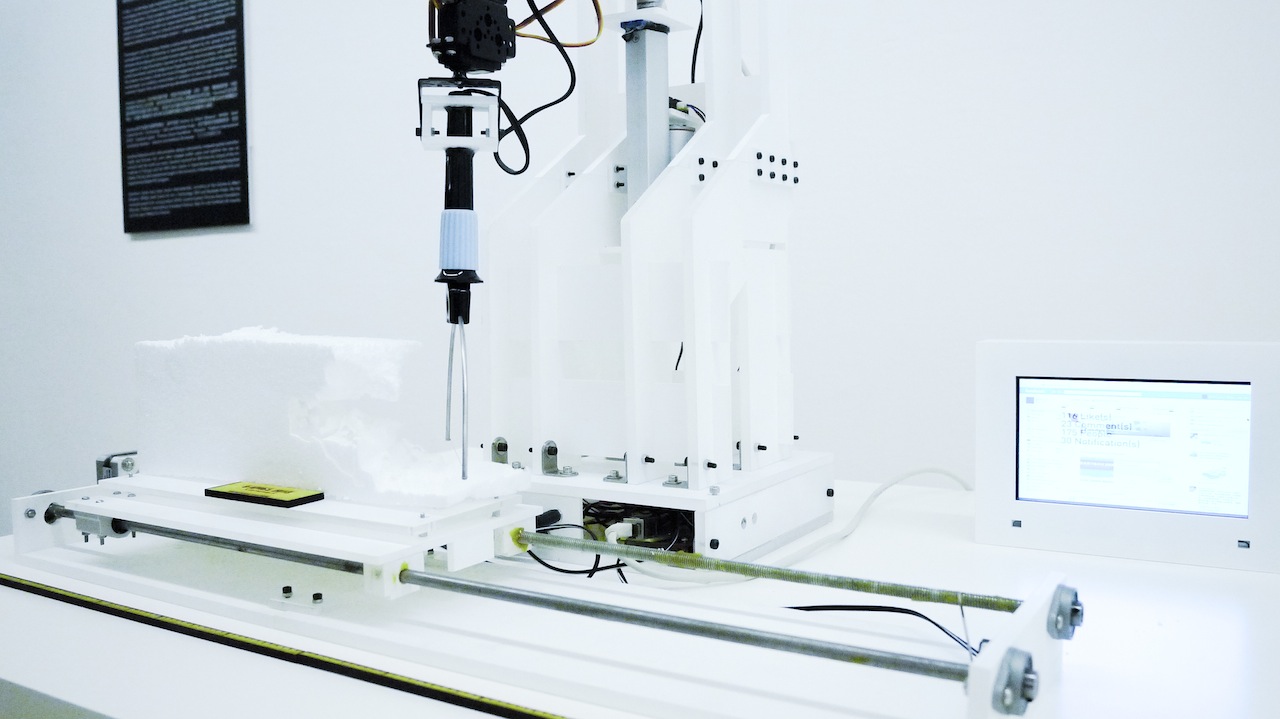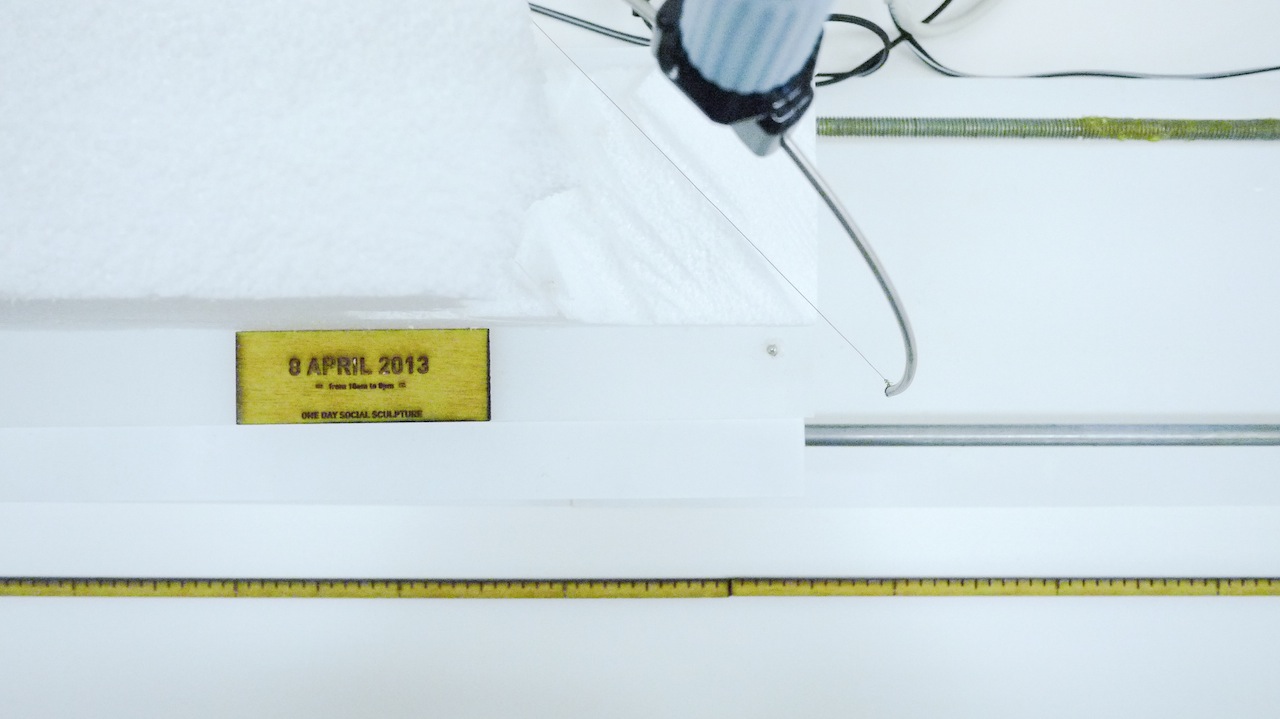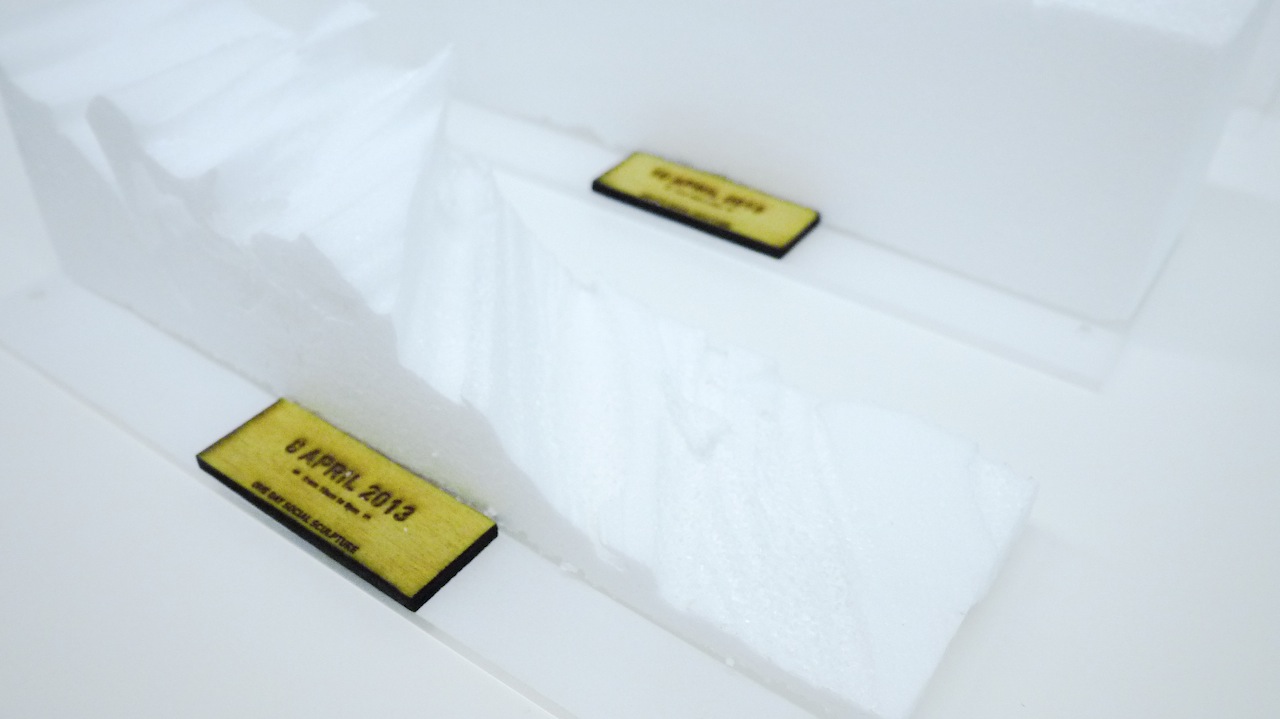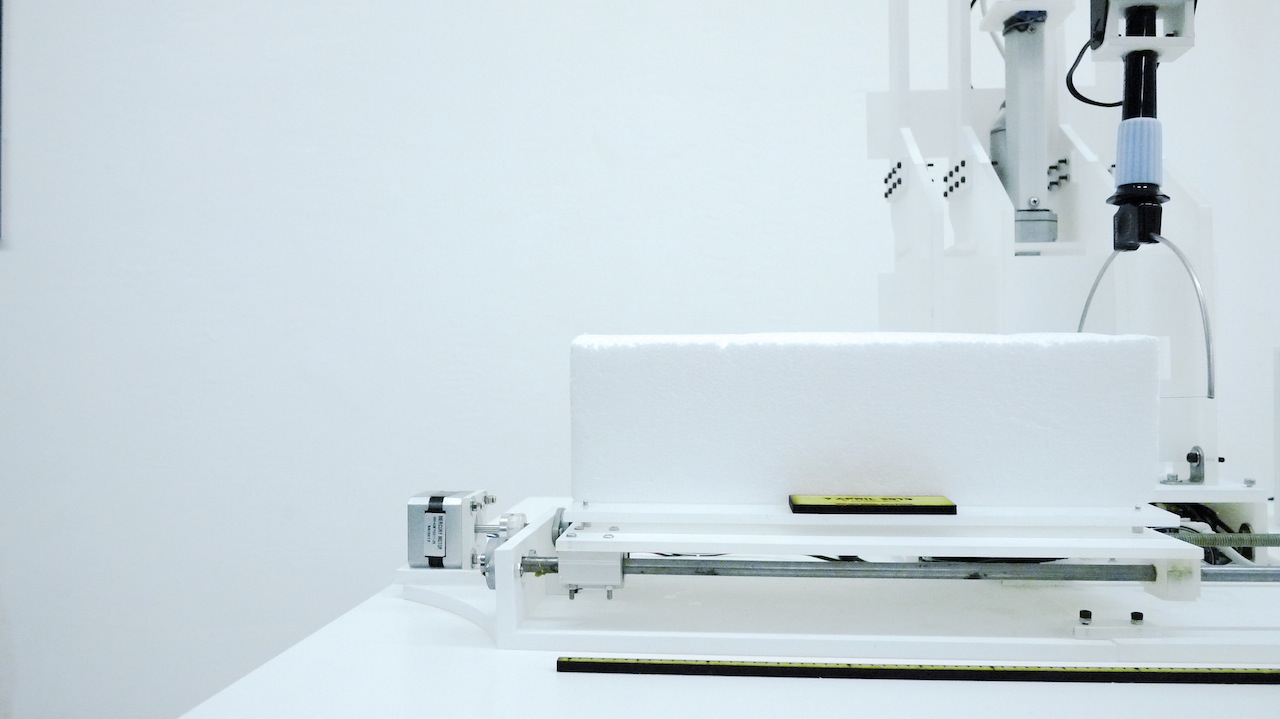 .
Commissioned by:
Department of Cultural and Creative Arts,Hong Kong Institute of Education

Award:
Jury Selections, Japan New Media Arts Festival, 2014


Exhibitions:

Sky++ (2013)
Goethe-Institut,Hong Kong Arts Centre
Organizer: Department of Cultural and Creative Arts,Hong Kong Institute of Education

(S)CUL(P)TURE,Solo exhibition of Keith LAM (2013)
Videotage,Cattle Depot,Hong Kong
Organizer: Videotage

Update_5 ,Technology as Context – International Art Exhibition (2014)
Brussel,Belgium

ART.FAB.LAB (2014)
K11, Hong Kong

The City Survival Kit (2016)
AVA Gallery,Hong Kong Baptist University

No References: A Revisit of Hong Kong Video and Media Art from 1985 (2016)
Videotage proudly presents an ISEA2016HK Satellite Programme
Cattle Depot,Hong Kong

The Return of Analog Poetry (2016)
National Taiwan Museum of Fine Arts,Taiwan

hello,world (2017)
Taoyuan Art x Technology Festival,Taiwan

.
委託創作:
香港教育學院
文化與創意藝術學系

獎項:
審査委員會推薦作品, 日本文化廳媒體藝術祭,2014



展覽:

Sky++ (2013)
歌德學院,香港藝術中心
主辦: 香港教育學院文化與創意藝術學系

《話之作》,林欣傑之個展 (2013)
錄映太奇,牛棚藝術村,香港
主辦: 錄映太奇

Update_5 ,Technology as Context – International Art Exhibition (2014)
布魯塞爾,比利時

ART.FAB.LAB (2014)
K11,香港

The City Survival Kit 城市急救包 (2016)
香港浸會大學,視覺藝術院畫廊,香港

沒有先例:一次重塑香港錄像和新媒體藝術敘述的嘗試 (2016)
錄映太奇呈獻ISEA2016HK特備節目
牛棚藝術村,香港

再次重回類比之詩 (2016)
國立臺灣美術館,台灣

初未來 (2017)
桃園科技藝術節,台灣