The Seasons Field
稻浪四時




(2023)

We are often moved by the grandeur of nature while travelling. Similarly, artists in the past and today felt reverence for the infinity of nature and their own dimensions in the universe through their excursions. They are motivated to recreate such experiences through various artistic genres.

The Seasons Field is an installation inspired by Xie Zhil'u's and Chen Peiqiu's works after their travels through natural landscapes. It Uses Al algorithms to transform their depictions of the four seasons into a panoramic view that is superimposed onto a paddy field. This arrangement captures the seasons transitions and Xie and Chen's different painting patterns, weaving a "New Canvas" that features landscapes of the seasonal cycle. "New Canvas" integrates various media as well as art forms like digitalisation and analogy, in an attempt to provide an unprecedented emotional and sensory experience.

Based on the aesthetics of Xie and Chen, this installation immerses the audience in dimensions where they can experience the duo's sentiments towards nature through pace and colour, wind and sound.

大自然的崇高使感受匯聚,人們往往能在遊歷中得到啟發。古今藝術家同樣透過遊歷誘發出敬畏、無限或微小的感受,並試圖在不同的創作領域中重現這種體驗。

《稻浪四時》以謝稚柳和陳佩秋在遊歷山水後的創作出發,利用人工智能方式運算,將他們筆下的四季轉化成環形全景,再複合在稻田之上,以動態及音樂呈現四時更迭,讓觀眾感受兩位畫家不同的創作節奏,塑造出四時之境的「新畫布」。「新畫布」統合了不同媒體,結合數位與類比等藝術表現,意圖讓觀眾進入一種嶄新的情緒及感官體驗。

觀眾可置身於以謝、陳的美學為基礎而再創作的維度之中,以色彩和速度、風和聲,經歷二人對自然的感悟。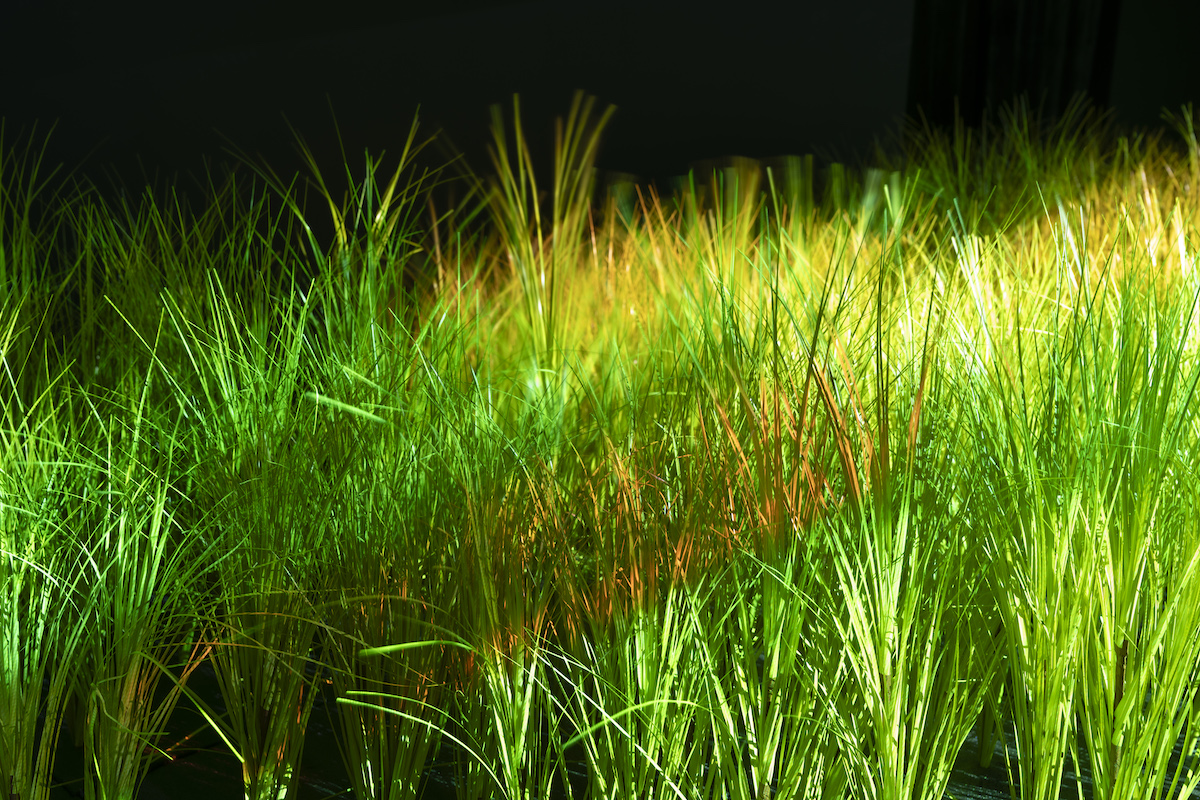 *Photos supplied by the Hong Kong Museum of Art
*照片由香港藝術館提供